Do you wake up everyday feeling just as exhausted as you were before you went to sleep?
Check out these super surprising ways hypnotherapy can help you sleep better and get you feeling refreshed and energised again.
What can be causing your lack of sleep?
There are so many factors that can cause lack of sleep, but to provide accurate treatment, we need to know what is causing yours.
Are you experiencing a sleep disorder like insomnia or sleepwalking?
Do you have medical or pain issues?
Do you suffer from depression and anxiety?
Have you had a lot of life stress recently? E.g. death of a loved one
Do you drink alcohol?
Do you work night shift?
All of these could be affecting your sleep.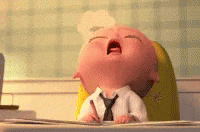 What lack of sleep does to your body and your mental health
Even just a small level of sleep deprivation drains your mental abilities and puts your physical health at risk.
Physical effects
Your short-term and long-term memory
Increased risk of car accident
Weakened immune system
High blood pressure
Weight gain
Risk for diabetes
Risk for heart disease
Poor balance
Mental effects
Trouble with thinking and concentration
Mood changes
Low sex drive
Sleep deprivation can interfere with your body's internal systems and cause more than just the signs and symptoms listed above.
When you feel tired all the time, your anxiety levels increase, your risk for depression increases and in severe cases of insomnia, even just the thought of going to bed creates so much anxiety that another sleepless night is inevitable.
How can Hypnotherapy help you sleep again?
Hypnotherapy works to switch off the active state of mind, to relax and let go of any anxiety that not falling asleep can create.
Do you sleep walk? Hypnotherapy can help you to wake up as soon as your feet hit the floor- allowing you to get back in bed and get a restful sleep.
Hypnotherapy can help increase the amount of time you spend in a deep sleep rather than a light sleep, sometimes be up to 80%. Can you imagine how that would feel? Waking up from 7 hours in a deep sleep? Bliss!
Most people see results in just a few sessions plus you get provided with recordings of your sleep sessions to listen to time and again to help you on an ongoing basis without the need to have another paid session.
If you are tired of having to take sleeping pills and want to get more sleep naturally, book in today or have a consultation to see if Hypnotherapy is right for you. Call 02 6362 8349 or 0421 862 401 to start sleeping better today.
Please reload